Path of Love
The retreat that will change your life
Pousada do Quilombo, Brazil
A 7-Day Personal Growth Retreat
The Path of Love 7-day retreat is one of the most intensive and life-changing processes in the world today. Established 22 years ago in India, this residential meditation and personal development retreat is now conducted in 14 countries around the world and in six languages. It has gained an extraordinary reputation amongst people who really want to come to know the truth about themselves.
Wherever we look, we see the effects of polarisation and separation, in both our inner and outer worlds. We long for real connection: to live at a deeper and more meaningful level and to connect more authentically with ourselves and others, but depression, anxiety, addiction, dissatisfaction, and loneliness are at epidemic levels. We feel more alienated and emotionally detached from other people than we ever have before.

Path of Love is about closing this gap. A profound inner work, it combines a variety of psychological and spiritual approaches to help us reclaim parts of ourselves that we have lost, and encompasses an uncompromising focus on truth and trust. It provides essential tools for establishing connection and loving relationships with ourselves and others.
The Path of Love 7-Day Retreat includes
• 7-Days of immersion in Path of Love workshop with highly qualified therapists, including both individual and group therapy.
• Over 100 hours of the Path of Love Program, course materials and support
• 5-day Integration process (post-Path of Love program)
• Two Group Zoom follow-up sessions within the first month (led by Path of Love Facilitator)
• 3-weeks of follow up sharings with another group member
• 8-week e-mail graduate aftercare program
• Access to worldwide community of graduates, including group sharing sessions and Meditation Evenings for graduates in select cities
Called "5 years of transformation in one week", this meditation and personal development retreat will challenge and enrich you, and give you the meaning and fulfillment we all long for.
100% of graduates who responded to a post-Path of Love survey discovered something about themselves during Path of Love that they had not seen before.
This deeply healing, personal growth and development retreat is for people who long to be emotionally honest with others, who refuse to let their fear stop them, and who have come to realize that if they want to change the world this process has to start inside them.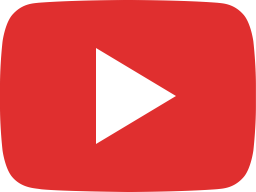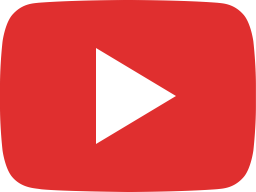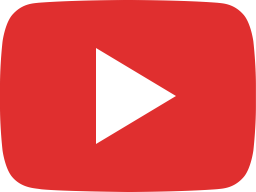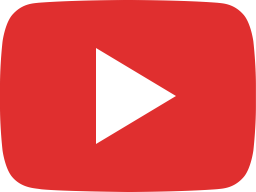 After completing the Path of Love personal growth and development retreat, people report feeling grateful, confident, strong, connected, joyful and more authentic.
Path of Love will challenge you to let go of old stories, wounds, concepts, beliefs and judgments. It will bring you to an aliveness and passionate intensity for an authentic life.

The Path of Love 7-day meditation retreat integrates the latest research and understandings in scientific and spiritual development. This work teaches tools to access your emotional intelligence, facilitating a shift in self-awareness, empathy & motivation. This inner shift has a direct effect on your state of well-being, outer confidence, and interpersonal relationships.
Benefits of the Path of Love 7-Day residential retreat include
• The ability to connect and make deep, authentic contact with others.

• The capacity to be still and present, feel your emotions, listen to your body and reduce the dominance of the mind.

• A natural confidence and trust that you can meet life's challenges, choose actions that are empowering, and create the life that you long for.

• Reduction of stress, fear, and anxiety, and healing from grief and loss.

• An increase in your passion for life and sense of your true value, resulting in an innate capacity to live in joy, ease and dignity.

• Recognition of our common humanity.

• Inclusiveness of all life, despite religion, race, caste, cultural background, gender, social status, or any other perceived difference. This leads naturally to acceptance and living in peace.

• Recognition and appreciation of your essential "spiritual" nature, the part of you that exists behind and beyond the conditioned layer of the personality.
Path Retreats has a dedicated team of skilled facilitators and group leaders trained in a wide range of approaches and modalities. They not only teach this work…but integrate it's principles into their own lives. They each have a passionate longing to wake up to their own potential and to help others to do the same.
From Brazil, Shubhaa holds a degree in Psychology. She is specialized in Relationship Therapy, Counseling, Trauma Healing (Somatic Experiencing®), Breath Therapy, NLP, Bioenergetic, BodyWork and Meditation.


Shubhaa is one of the leaders of the international Path of Love process in Europe and South of America. In Brazil she is a co-founder of Osheanic International. She shares around the world her life experiences as a woman, friend, wife, mother and seeker. To unfold our spirituality and inner potential as human beings is her passion, dedication and commitment.

Since 1990, Shubhaa has dedicated her life to working with people, sharing her gifts and talents with others who are also longing to develop themselves personally and spiritually.
From the USA, Talib is an educator and therapist specializing in relational and trauma resolutions. He is a leader of the Path Retreats processes in Europe and South America. He studied Psychology at Arizona State University, USA, Osho Academy in Sedona Arizona, USA, Osho International Pune, India and is deeply inspired by Dr. Dan Segle of the Mindsight Institute in California USA.

He is trained in Relationship Therapy, Somatic Attachment Therapy, Trauma Therapy, Brainspotting, TRE, Tantra Therapy, Subtle Body Healing, Craniosacral Therapy, NeurOptimal.

Talib has been working with people since 1994 and is passionate about sharing his experiences of integrating understandings from both the eastern and western approaches to human development. He leads seminars and offers individual work in Europe and Brazil.
"If you could write the perfect symphony, the masterpiece of therapy for human beings, what would it look like? For me it looks like the Path of Love."
THOMAS SCHWARZ -
Body Therapist
"I love the Path of Love process! It has helped me in so many ways through life, none the least, opening my voice and giving it new breath and new depth. And for me that's always a proof of inner expansion. It is a spiritual 'spring clean'."
DEVA PREMAL -
Musician
"Imagine feeling as raw as you can possibly be while being supported in a way you could never imagine. The Path of Love offers the greatest healing I have ever known. This is a space and a time where your quest for truth is all there is...follow it and your life will never be the same."
KATINKA NICOU -
Executive and Personal Development Coach
"The Path of Love? Scary, thrilling, profoundly moving, heart-warming and joyous in equal measure. To come face to face with one's own personal pain, regrets, fears and doubts – and those of others – and then to see all those difficult emotions transmuted into unbridled joy. And to think I almost didn't go."
DAVID LESER -
Journalist and Author
"The Path of Love offers an exceptional setting for every person with a sincere wish to deeply change one's life. This setting remarkably develops the dialectic of self-exposure and support, creating numerous opportunities to transform, right in the moment, many very old patterns. Whether one has any previous therapeutic experience or not, Path of Love is highly recommended to those who are thirsty to evolve."
DR. ALEXIS BURGER -
Specialist in Psychiatry and Psychotherapy
"Divine Genius. The most transformational seven days I have ever experienced. Beautifully designed and brilliantly organized. The perfect balance of heart-centeredness, professionalism and structure. I am in awe."
ALAN DOLAN -
Breath Coach
Transform yourself. Transform the world.
Places are limited, book now…


Path of Love in the Media
Click a Publication to Read More
FAQs
This retreat includes a personal interview to ensure the candidate is ready to participate in the Path of Love. After enrolment we will contact you asap to arrange an interview with one of our Path of Love facilitators. If we decide that at this time in your life Path of Love is not suitable for you, we will refund your money 100%.
Yes, it is possible for you to choose a payment plan split in 4 payments over 4 months.
After registration and a few weeks before the retreat, we send you an email with all the details and guidelines so that you don't miss anything.
• All cancellations must be submitted in writing to [email protected]
• If you cancel more than 12 weeks (3 months) before the course begins, your payment will be refunded to you, or transferred to a later date in the same country, and only an administrative fee of €75 will be withheld.
• If you cancel between 2 and 12 weeks before the course start date, your payment will be refunded to you, or transferred to a later date in the same country, and only an administrative fee of €150 will be withheld.
• If you cancel within 2 weeks of the course start date, or if you do not attend the first course session, or if you withdraw from the course after the start of the first course session, no part of the fee will be refunded.
• If you suffer from sudden ill health, or recent bereavement, please contact me immediately in writing. Your course fee can be suspended until a suitable alternative date can be found or the payment can be refunded and only an administrative fee of €150 will be withheld. Refunds may be considered if a medical certificate is provided.
• Path of Love Global Foundation will make every effort to provide the programme as agreed. However, we reserve the right to alter or cancel the venue or date of a course, for any cause beyond our reasonable control. In the very unlikely event that a course is cancelled, you may transfer your registration to another date in the same country, or receive a full refund of the monies paid to us. Our liability will be limited to that refund. The POL Global Foundation Ltd. will not be liable for any direct or indirect loss, cost or expense of any nature, however caused, including travel related expenses. It is recommended to obtain travel insurance and/or refundable or transferable tickets if traveling.
No. This is an intensive programme, which involves lots of body movement, emotional expression, opportunities for deep healing and other intense experiences, not adequate for gestation phase.
Pousada do Quilombo, Brazil
This retreat includes a personal interview/consultation to ensure the candidate is ready to participate in the Path of Love at this moment.
Enroll below and we will contact you asap to arrange your interview with one of our Path of Love facilitators. If together with the facilitator, it is decided that this is not the right moment to participate in the process, the amount paid by you will be refunded, and only a small administrative fee will be withheld.
Path of Love Retreat in Brazil - Process Prices
(without accommodation and food)
---
EARLY BIRD
Price per person
Until May 30th
---
---
EARLY BIRD
Price per person
Until May 30th
---
Accommodation Prices
including
Food
from August 23rd (Dinner) till August 30th (Lunch):
Prices are in Reals / Brazilian Currency and it will be paid upon arrival
SINGLE ROOM
R$ 4572 cash /




R$ 5080 credit card
DOUBLE ROOM
R$ 3042 cash /




R$ 3380 credit card
TRIPLE ROOM
R$ 2817 cash /




R$ 3130 credit card
QUADRUPLE ROOM
R$ 2727 cash /




R$ 3030 credit card
The payment of your accommodation will be taken care of by the staff of the hotel of Quilombo. To facilitate your care and organization, we kindly ask you to inform us of your first and second accommodation preferences. You will be asked to give a 50% deposit by credit card or bank transfer towards your first choice, if the second choice is necessary, you will be able to pay the final balance due closer to the retreats starting date or upon arrival on August 23rd. Note: If your first payment is only done closer to the starting date or on arrival, your choices of accommodation will be based on what is still available.

For more information, you are welcome to call, or send a message to us through EMAIL or WhatsApp and a team member of Path of Love with respond to all your questions. Email contact

[email protected]

WhatsApp contact +55 85 981691909
Any questions? Please fill out the following form:
SEE, HEAR AND READ ABOUT PATH RETREATS: